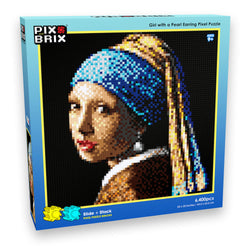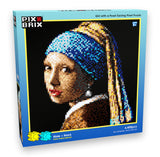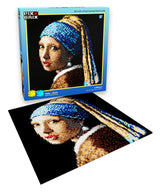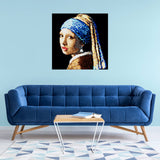 The Girl with a Pearl Earring Pixel Puzzle
Introducing the 5th masterpiece in the Pix Brix Art Series – the Girl With A Pearl Earring by Dutch Golden Age painter Johannes Vermeer, dated circa 1665. Known by various names throughout history, this iconic artwork adopted its present title in the late 20th century, inspired by the distinctive earring worn by the portrayed girl.
The Pix Brix Girl With A Pearl Earring is a captivating interlocking pixel puzzle, designed for seamless construction without the need for a baseplate. Simply slide the 6,400pcs together using the provided Color Coded Template and PB Tool to craft this beautiful masterpiece. Elevate your display with the new wall mounting pieces included in each kit.
Immerse yourself in the timeless elegance of Vermeer's artwork and bring the Girl With A Pearl Earring to life in stunning pixelated detail. Order your Pix Brix kit now and embark on a journey to create and showcase this iconic masterpiece effortlessly.
Final Built Size - 25 x 25 Inches / 63.5 x 63.5 cm
See whole Pix Brix Artist Series here.