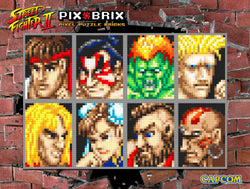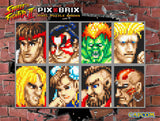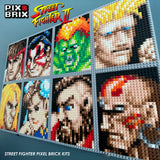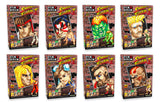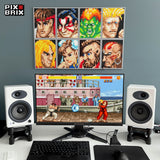 Street Fighter® Ultimate Bundle
Build all 8 original characters to create the deluxe Street Fighter II® Pixel Puzzle and hang it on your wall or display on your shelf! Great for all ages (6+) and a must-have for toy and gaming rooms.
Each official licensed Street Fighter II® kit comes with 768pcs, a color-coded template with the character background story, and original Street Fighter II® artwork.
This bundle includes all 8 original characters:
Ryu
E. Honda
Blanka
Guile
Ken
Chun Li
Zangief
Dhalsim
Pixelate Your Favorite Fighters With Pix Brix!