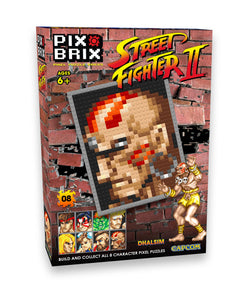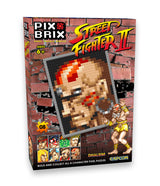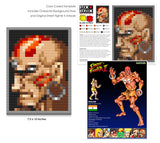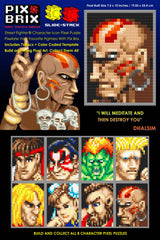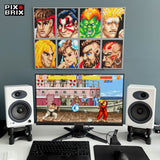 Street Fighter® – Dhalsim
Pix Brix Street Fighter® Pixel Puzzle

Build your favorite Street Fighter®!
The officially licensed Capcom Dhalsim kit comes with 768pcs and a color coded template with the character background story and original Street Fighter II® artwork.
Collect all 8 original characters to create the deluxe Street Fighter® Pixel Puzzle and hang it on your wall or display on your shelf! Great for all ages (6+), a must-have for toy and gaming rooms. Awarded "Best Geeky Gift 2021" in the puzzle category by Pop Insider Magazine. Shop all Street Fighter® products here!
Purchase this product on our website or on Amazon!