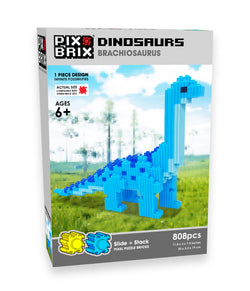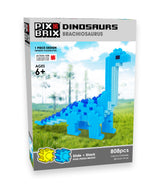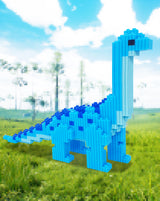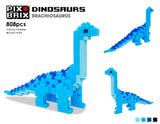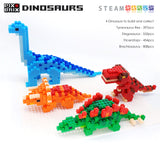 Brachiosaurus - Pix Brix Dinosaur series
Embark on a thrilling journey into the prehistoric world with the all-new Pix Brix Dinosaur series! Unleash your creativity and build iconic dinosaurs using the innovative pixel puzzle brick system.
Introducing the Pix Brix Brachiosaurus, a majestic creature brought to life with 808 pieces, measuring an impressive 11.8 x 2 x 7.5 inches! Immerse yourself in the excitement of assembling this incredible dinosaur, and marvel at the intricate details that Pix Brix brings to your fingertips.
Dive deeper into the ancient era with a collection that features the four most beloved dinosaurs of all time – the armored Stegosaurus, the horned Triceratops, the towering Brachiosaurus, and the fearsome Tyrannosaurus Rex! Each set promises a unique and enthralling building experience.
Don't miss the chance to be part of the Pix Brix Dinosaur series – a fusion of fun, education, and creativity. Build, collect, and showcase your love for dinosaurs with Pix Brix, where every piece connects the past and present in pixel-perfect harmony. Start your journey today!