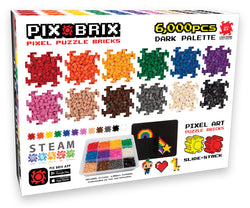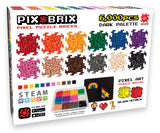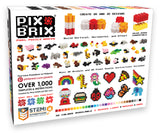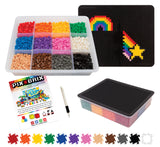 6000pc Container - Dark Palette
Purchase this product on our website or on Amazon!
The official Pix Brix container comes with 6,000 pieces in 12 colors! Available in 3 color series Dark, Medium, and Light the Pix Brix Container is the perfect way to store and keep your bricks organized.
Each container comes with a customizable lid, tool, instruction booklet, and 6,000pcs of Pix Brix. Purchase all 3 containers color series for the full 32 color palette!