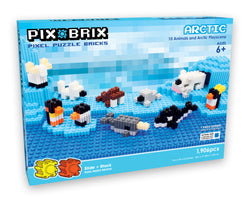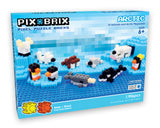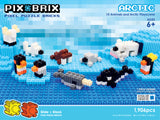 Embark on an Arctic adventure with Pix Brix! Discover the wonders of the Far North with this captivating set featuring 1,906 pieces to build 10 Arctic animals and an immersive Arctic Playscene.
Explore the Arctic Circle's icy plains and cold blue waters as you construct iconic creatures, including the Big Horned Sheep, Crested Penguin, King Penguin, Baby Penguin, Orca Whale, Polar Bear, Snow Fox, Narwhal, Walrus, and Seal. The final built size measures an impressive 15 x 6.75 x 4.5 inches.
Immerse yourself in the beauty of the Arctic with Pix Brix – the perfect blend of education and creativity. Unleash your building skills and bring the Arctic to life with this unique and expansive set.
Box Size: 12 x 9 x 2.5 inches. Start your Arctic journey now!
Purchase this product on our website or on Amazon!
Check out the Farmland building play scene for even more animal fun.