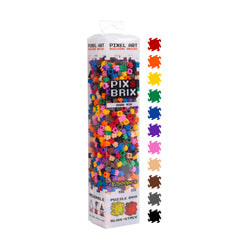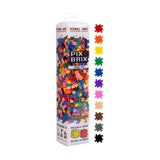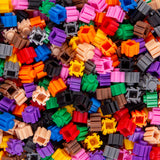 Discover the perfect introduction to the vibrant world of Pix Brix pixel art with our 1,500-piece mixed series boxes. Ideal for new Pix Brix enthusiasts, these starter boxes are available in three captivating color series – Dark, Medium, and Light, catering to every artistic preference.
Each color series boasts an array of captivating hues, including Red, Orange, Yellow, Green, Blue, Purple, Pink, Beige, Brown, and Gray. Dive into the enchanting palette of the Dark Series, featuring 11 assorted dark colors, including the exclusive addition of Black. Elevate your creations with the Light Series, offering 11 assorted light colors and the unique inclusion of White. For a balanced spectrum, explore the Medium Series with 10 assorted medium colors, excluding White and Black.
Craft stunning pixelated masterpieces with ease, whether you're a beginner or a seasoned artist. The Dark 1500-piece mixed box is carefully curated to provide endless creative possibilities. Order now and immerse yourself in the rich, dark hues that only Pix Brix can deliver, where each piece is a pixelated canvas waiting to come to life!
Purchase all 3 mixed series boxes and start pixelating with the full 32 color palette.
The question is…What Will You Pixelate?®