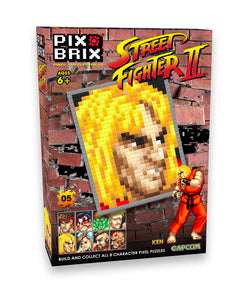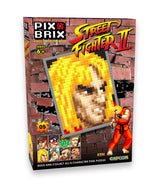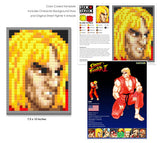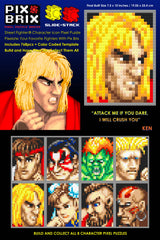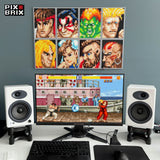 Street Fighter® Pixel Puzzle – Ken
Explore the thrilling world of the Pix Brix Street Fighter® Pixel Puzzle series and construct your favorite Street Fighter® characters!
The officially licensed Capcom Ken kit is a puzzle enthusiast's dream, featuring 768pcs and a color-coded template that includes the character's background story and original Street Fighter II® artwork. Immerse yourself in the challenge of assembling Ken's iconic persona with precision and creativity.
Collect all 8 original characters to create the deluxe Street Fighter® Pixel Puzzle, a captivating masterpiece suitable for display on your wall or shelf. Perfect for all ages (6+), this puzzle is a must-have addition to toy and gaming rooms. It has earned the title of "Best Geeky Gift" in the puzzle category, as recognized by Pop Insider Magazine.
Don't miss out on the opportunity to own this award-winning puzzle and celebrate the legendary characters of Street Fighter® in pixelated perfection. Order now and enhance your puzzle collection!
Purchase this product on our website or on Amazon!