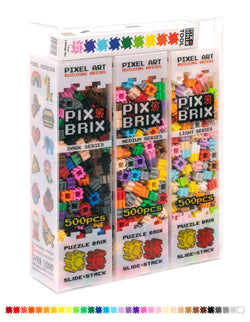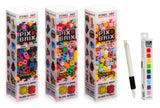 1500pc Mixed Bundle with Tool
Unlock your creative potential with the Pix Brix 1500pc Mixed Bundle Pack—an all-in-one starter set featuring the complete 32-color palette. Three mix boxes, each with 500 pieces, showcase the Light, Medium, and Dark series, allowing you to infuse depth and vibrancy into your creations effortlessly.
Enhance precision with the included PB Tool, elevating your building experience. Designed for novices and enthusiasts alike, this pack ensures accessibility and organization within a clear plastic box.
Embark on your Pix Brix journey today, immersing yourself in a world of color and creativity. Your artistic voyage begins with the 1500pc Mixed Bundle Pack—where boundless imagination meets pixel perfection.
You can purchase this product on our website or on Amazon!