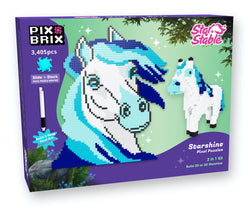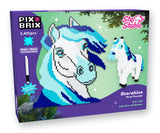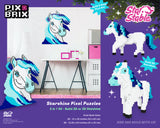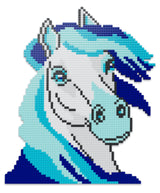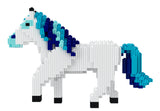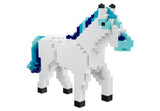 Star Stable's Starshine 2 in 1 Puzzle Kit
Unleash the magic of Star Stable with the Pix Brix Starshine kit! Pixelate your favorite horse, Starshine, in a 2D version to adorn your wall or construct a captivating 3D rendition to display in your room.
This enchanting kit includes 3,746 precision-crafted Pix Brix pieces, the essential PB Tool, and a comprehensive instruction booklet. Dive into the immersive world of Star Stable as you bring Starshine to life with pixelated perfection.
Whether you're a Star Stable enthusiast or a pixel puzzle aficionado, this kit offers a unique and engaging way to capture the spirit of your favorite in-game companion. Elevate your space with the beauty of Starshine, and order now to embark on a pixelated journey through the enchanting realms of Star Stable!
Want to build your own custom pixel designs? Check out 6000pc and 3000pc Containers.